Genocide by Prescription: The 'Natural History' of the Declining White Working Class in America James Petras and Robin Eastman-Abaya, MD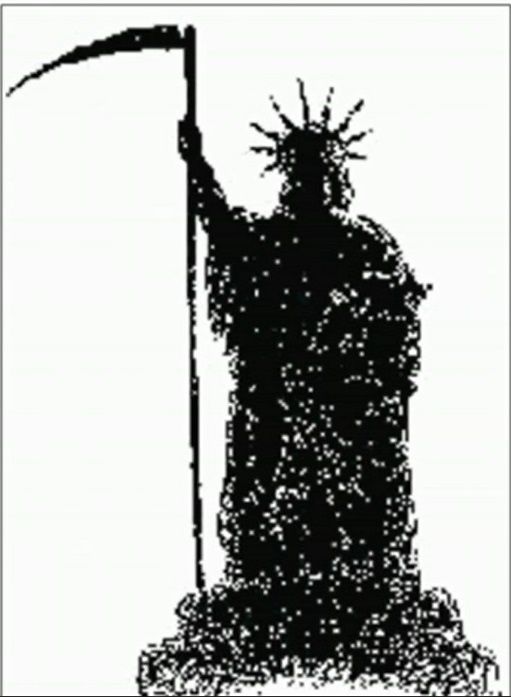 James Petras and Robin Eastman-Abaya, MD :: 07.11.2016 :: United States
Introduction: The white working class in the US has been decimated through an epidemic of 'premature deaths' - a bland term to cover-up the drop in life expectancy in this historically important demographic. There have been quiet studies and reports peripherally describing this trend - but their conclusions have not yet entered the national consciousness for reasons we will try to explore in this essay.
Indeed this is the first time in the country's 'peacetime' history that its traditional core productive sector has experienced such a dramatic demographic decline - and the epicenter is in the small towns and rural communities of the United States.
The causes for 'premature death' (dying before normal life expectancy - usually of preventable conditions) include the sharply increasing incidence of suicide, untreated complications of diabetes and obesity and above all 'accidental poisoning' - a euphemism used to describe what are mostly prescription and illegal drug overdoses and toxic drug interactions.
No one knows the total number of deaths of American citizens due to drug overdose and fatal drug interactions over the past 20 years, just as no central body has kept track of the numbers of poor people killed by police nationwide, but let's start with a conservative round number - 500,000 mostly white working class victims, and challenge the authorities to come up with some real statistics with real definitions. Indeed such a number could be much higher - if they included fatal poly-pharmacy deaths and 'medication errors' occurring in the hospital and nursing home setting.
In the last few years, scores of thousands of Americas have died prematurely because of drug overdoses or toxic drug interactions, mostly related to narcotic pain medications prescribed by doctors and other providers. Among those who have increasingly died of illegal opioid, mostly heroin, fentanyl and methadone, overdose, the vast majority first became addicted to the powerful synthetic opioids prescribed by the medical community, supplied by big chain pharmacies and manufactured at incredible profit margins by the leading pharmaceutical companies. In essence, this epidemic has been promoted, subsidized and protected by the government at all levels and reflects the protection of a profit-maximizing private medical-pharmaceutical market gone wild.
This is not seen elsewhere in the world at such a level. For example, despite their proclivity for alcohol, obesity and tobacco - the British patient population has been essentially spared this epidemic because their National Health System is regulated and functions with a different ethic: patient well being is valued over naked profit. This arguably would not have developed in the US if a single-payer national health system had been implemented.
Faced with the increasing incidence of returning Iraq and Afghanistan veterans dying from overdose and suicide to prescription opioids and mixed drug reactions, the Armed Forces Surgeon General and medical corps convened 'emergency' US Senate Hearings in March 2010 where testimony showed military doctors had written 4 million prescriptions of powerful narcotics in 2009, a 4 fold increase from 2001. Senate members of the hearings, led by Virginia's Jim Webb, cautioned not casting a negative light on 'Big Pharma' among the largest donors to political campaigns.
The 1960's public image of the heroin-addicted returning Vietnam War soldier that shocked the nation had morphed into the Oxycontin/Xanax dependent veteran of the new millennium, thanks to 'Big Pharma's' enormous contracts with the US Armed Forces and the mass media looked away. Suicides, overdoses and 'sudden deaths' killed many more soldiers than combat.
No other peaceful population, probably since the 1839 Opium Wars, has been so devastated by a drug epidemic encouraged by a government. In the case of the Opium Wars, the British Empire and its commercial arm, The East India Company, sought a market for their huge South Asian opium crops and used its military and allied Chinese warlord mercenaries to force a massive opium distribution on the Chinese people, seizing Hong Kong in the process as a hub for its imperial opium trade. Alarmed at the destructive effects of addiction on its productive population, the Chinese government tried to ban or regulate narcotic use. Its defeat at British hands marked China's decline into semi-colonial status for the next century - such are the wider consequences of having an addicted population.
This paper will identify the (1) the nature of the long-term, large-scale drug induced deaths, (2) the dynamics of 'demographic transition by overdose', and (3) the political economy of opioid addiction. This paper will not cite numbers or reports - these are widely available. However they are scattered, incomplete and generally lack any theoretical framework to understand, let alone confront, the phenomenon.
We will conclude by discussing whether each 'death by prescription' is to be viewed as an individual tragedy, mourned in private, or a corporate crime fueled by greed or even a pattern of 'Social-Darwinism-writ-large' by an elite-run decision making apparatus.
Since the advent of major political-economic changes induced by neoliberalism, America's oligarchic class confronts the problem of a large and potentially restive population of millions of marginalized workers and downwardly mobile members of the middle class made redundant by 'globalization' and an armed rural poor sinking ever deeper into squalor. In other words, when finance capital and elite ruling bodies view an increasing 'useless' population of white workers, employees and the poor in this geographic context, what 'peaceful' measures can be taken to ease and encourage their 'natural decline'?
A similar pattern emerged n the early 'AIDS' crisis where the Reagan Administration deliberately ignored the soaring deaths among young Americans, especially minorities, adopting a moralistic 'blame the victim' approach until the influential gay community organized and demanded government action.
[...]
Source de l'illustration: http://www.smithandhattery.com/black-men-vietnam-drugs-prison/
[...] "The growth of opioid addiction is not based on 'personal choice', nor is it the result of shifts in cultural life styles. While all class and educational levels are included among the victims, the overwhelming majority are younger white working class and the poor. They cover all age groups, including adolescents recovering from sports injuries, as well as the elderly with joint and back pain. The surge of addiction is a result of major shifts in the economy and the social structure. The regions most affected by overdose deaths are those in deep, prolonged and permanent decline, including the former 'rust belt' regions, small manufacturing towns of New England, Upstate New York, Pennsylvania and the rural South and agricultural, mining and forestry regions of the west.
This is the product of private executive decisions to (1) relocate productive US companies overseas or to distant, non-union regions of the country, (2) force once well-paid employees into lower paid jobs, (3) replace American workers with skilled and unskilled foreign immigrants or poorly paid 'temps', (4) eliminate pension and health benefits and (5) introduce new technology - including robots- which cuts the labor force by rendering human workers redundant. These changes in the relationship of capital to labor have created enormous profits for senior executives and investors, while producing a surplus labor force, which puts even greater pressure on young first-time workers and workers with seniority. There have been no effective job protection/ sustainable job creation programs to address the decades of declining well-paid employment. Good jobs have been replaced by minimum wage, service sector 'MacJobs' or temporary poorly paid manufacturing jobs with no benefits or protections. All across this devastated heartland, expensively touted programs, such as 'Start-Up New York', have failed to bring decent jobs while spending hundreds of millions of public money in free PR for state politicians.
[...]
Conclusion
Why does the capitalist-state and pharmaceutical elite sustain a socio-economic process, which has led to the large-scale, long-term death of workers and their family members in rural and small town America?
One ready and convincing hypothesis is that the modern dynamic corporate elite profits from the results of 'demographic change by overdose.'
Corporations gain billions of dollars in profits from the 'natural decline' of redundant workers: slashing social and job benefits, such as health plans, pension, vacation, job training programs, allowing employers to increase rates of profits, capital gains, executive bonuses and raises. Public services are eliminated, taxes are reduced and workers, when needed, can be imported - fully formed - from abroad for temporary employment in a 'free labor market'.
Capitalists profit even more from the technology gains - robots, computerization, etc. - by ensuring that workers do not enjoy reduced hours or increased vacations resulting from their increased productivity. Why share the results of productivity gains with the workers, when the workers can just be eliminated? Dissatisfied workers can turn inward or 'pop a pill', but never organize to retake control of their lives and future.
Election experts and political pundits can claim that white American workers reject the major establishment parties because they are 'angry' and 'racist'. These are the workers who now turn to a 'Donald Trump'. But a deeper analysis would reveal their rational rejection of political leaders who have refused to condemn capitalist exploitation and confront the epidemic of death by overdose.
There is a class basis for this veritable genocide by narcotics raging among white workers and the unemployed in the small towns and rural areas of American: it is the 'perfect' corporate solution to a surplus labor force. It is time for American workers and their leaders to wake up to this cruel fact and resist this one-sided class war or continue to mourn more untimely deaths in their own drug-numbed silence.
And it is time for the medical community to demand a 'patient-first' publically accountable national health system that rewards service over profit, and responsibility over silent complicity.
____________________
Lisez ici la totalité de l'article ici: http://petras.lahaine.org/?p=2091
Ou ici: http://www.globalresearch.ca/genocide-by-prescription-drug-induced-death-in-america/5535449?print=

Partager cet article
Pour être informé des derniers articles, inscrivez vous :